Sometimes the standard models of garage doors available simply don't meet your requirements. In these cases, it is recommended that property owners invest in bespoke garage doors that are built specifically for their needs. Such doors should be designed from scratch by a team of experts and produced using materials that will ensure that they last. Fortunately, we at Cardale have access to both of these things and much more as we proudly supply quality bespoke garage doors to clients.
We have been delivering garage doors of all shape and size for many years, so we're confident in being able to fulfil the needs of all clients that reach out to us. By taking advantage of high-quality crafting materials and taking clients through a thorough design process, we can deliver garage doors that are tailored to your needs.
This page will give you a better idea of what to expect from our garage doors and let you know how you can benefit from our bespoke options.
Homeowners have been investing in bespoke garage doors for many years, particularly when standard options have come up short. While you may think these garage doors are more expensive, they can actually work out to be more cost-effective depending on your needs.
The obvious benefit of such garage doors is that they're tailored to your requirements. However, there are many more advantages to be enjoyed from the bespoke garage doors we at Cardale can produce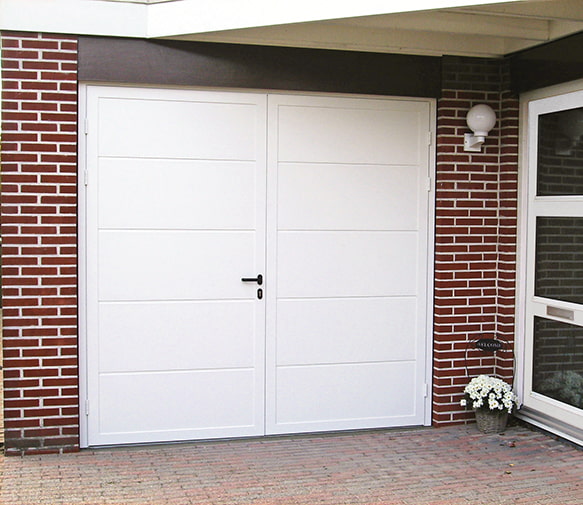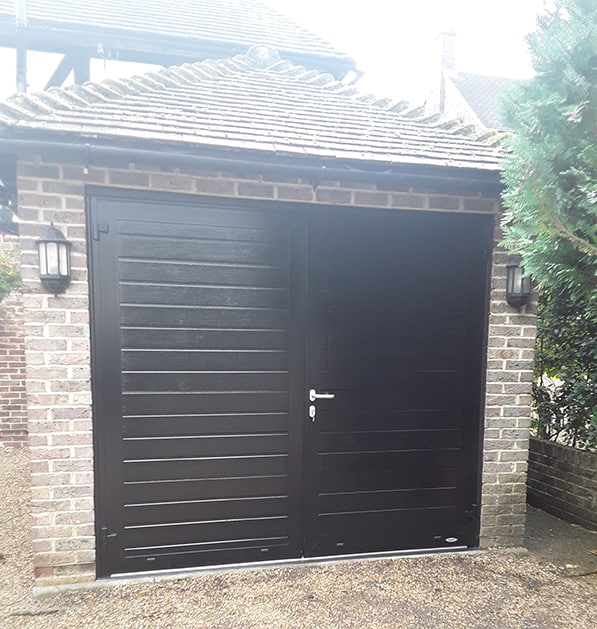 Long-Lasting and Durable Bespoke Garage Doors
We believe that longevity is vital when it comes to our garage doors, which is why we go the extra mile to make quality a priority. By only using the finest crafting materials available and by ensuring that each garage door is fitted correctly, we can make sure that your new entrance lasts a long time. What's more, the durability of our garage doors also means that they are excellent with regards to bolstering the security of your garage.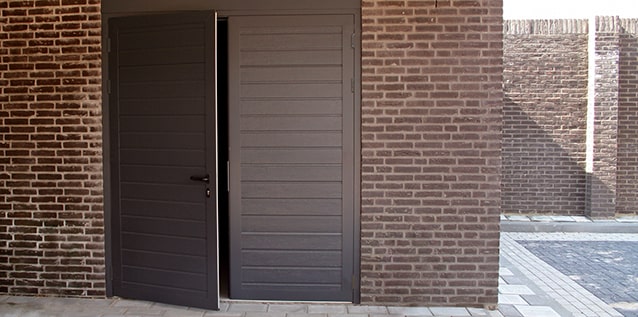 We at Cardale understand how important it is for all homeowners to know that they're getting durable doors that are highly secure. We're proud to report that we have a range of Secured by Design doors available for clients. These doors are certificated to CS 5051 STS202, which is approved by the ACPO Association of Chief Police Officers. All of our Secured by Design doors are bespoke and so are built entirely around the needs of each client.
Our team wants to make sure that our clients receive garage doors that are great-looking as well as highly secure. It's for this reason that we've continued to expand the range of standard and elite colours that we have available for customers. With heavy-duty strengthening ribs and springs along with secure locking brackets and an inside locking handle, our Secured by Design garage doors are some of the more durable on the market.
Bespoke Garage Doors Materials
The key to producing bespoke garage doors of the highest quality is to only use the finest crafting materials available. By taking advantage of steel, composite, and other such materials, we can craft garage doors that are built to last. You will, of course, be able to decide which materials you want to be used on your door. The quality of the crafting materials we use is what separates us from similar suppliers that offer bespoke garage doors.
At Cardale, we're confident that ours are some of the best quality garage doors on the market. Thanks to the fact that we only use crafting materials of the highest quality and that all bespoke garage doors have a sophisticated design, our products are unmatched by similar suppliers. We're always looking to improve the quality of the bespoke garage doors we can deliver, which is why our team are always innovating our manufacturing approach.
Doors Suitable for All Clients
At Cardale, we want to reach as many clients as possible to provide them with our excellent bespoke garage doors. If you're interested in our bespoke garage doors and would like to know more, please book a survey with one of our product specialists or order a brochure.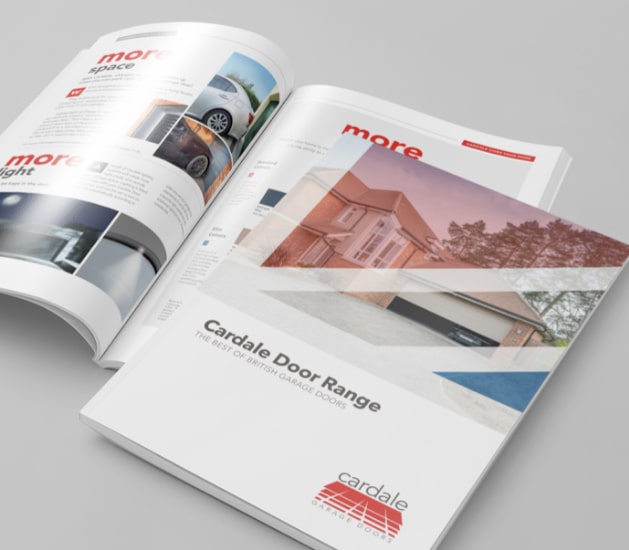 Contact the Bespoke Garage Doors Experts
Do you think you could benefit from our bespoke garage doors? Would you like to learn more about this particular service?
Then don't hesitate to get in touch with us at Cardale today! Our friendly team will be more than happy to go through any questions you have at length and provide you with the required information.
It is vital to us that all customer queries are dealt with thoroughly to make sure that they can make an informed decision on purchasing our garage doors.
If you'd like to speak to a member of staff about our bespoke garage doors directly, then your best bet is to call us on 0800 559 3552. Here, one of our team will talk with you and go through any questions you have about our work.
Alternatively, if you have a lengthy query or are unable to call, you can reach us via email at [email protected]. Our team will endeavour to get back to you as soon as possible with all the required information.
So, what are you waiting for? Contact us at Cardale today to get started on the road to your new bespoke garage door!