Homeowners with a garage will know how vital it is that this area of their property is protected by a door that improves security. What's more, it is also important to invest in a door that is easy to operate and grants you quick access to your garage. It is for this reason that many property owners are now investing in up and over garage doors for their homes. Here at Cardale, we're proud to supply such doors to our clients.
We have a broad selection of up and over garage doors, all of which are of exceptional quality. Our team pride themselves on delivering garage doors that will exceed the expectations of clients. Made from the likes of steel and other materials that are excellent for security, our up and over garage doors are sure to satisfy all those you invest.
This page will help you find out how you could benefit from our excellent range of up and over doors today!
Up and over garage doors are popular amongst homeowners thanks to their simple functionality and security benefits. The doors operate by being lifted up from the bottom as the top slides back towards the roof of your garage.
This functionality not only makes these garage doors easy to operate, but it also goes lengths to saving space in your garage. Such doors have only continued to increase in popularity over the years.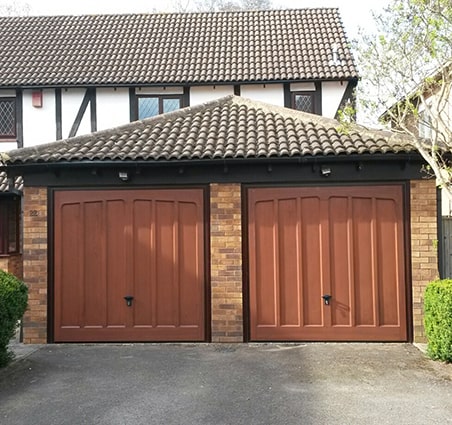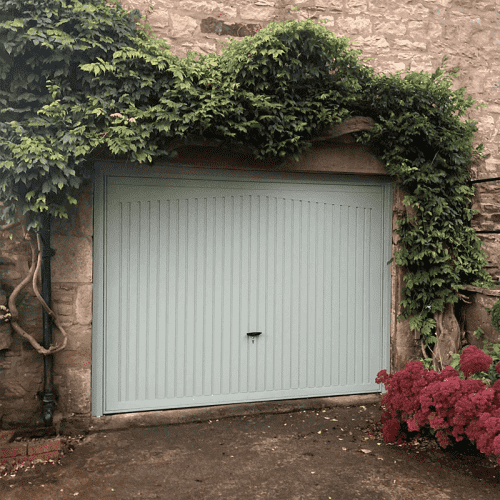 At Cardale, we realise that all homeowners have different needs when it comes to garage doors. As such, we've made sure to offer a broad selection of models that differ in shape and size.
Rest assured, each door still has the same exceptional benefits regarding security and functionality. The variety we offer is unmatched, so be sure to have a browse today and find a garage door that is suitable.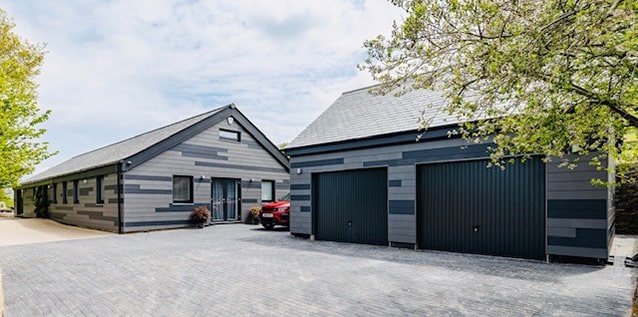 Up and Over Door Materials
We use a variety of different materials to craft our up and over garage doors, including steel, and composite. Each of these materials, particularly steel, is very strong, making our up and over garage doors excellent for security. These different materials will also have an effect on how your door looks, so be sure to choose wisely. 
Below, you can find further information on the various materials and finishes we have available for our up and over doors:
The Rosewood steel finishes we offer come in a range of different designs that are perfect for all manner of up and over doors. Each door comes with special steel bracing to help reinforce the panel, while not adding excessive weight.
As with our Golden Oak steel doors, you can take advantage of multi-stage anti corrosion treatment that will keep your door in top condition for a long time.
Our GRP up and over garage doors are some of the most popular that we offer, with the material having the same strength to weight ratio as steel. The durability of this lightweight material is exceptional, as are the stunning finishes available, including the likes of lifelike timbergrain effect woodtones and high gloss white.
The low maintenance doors are aesthetically pleasing, cost-effective, and highly durable, making them some of the best that we have for up and over doors.
The corrosion resistant garage doors we offer are manufactured using premium grade galvanised steel that is finished using a white primer. Such a quality primer will give you the option to have your garage door finished using your colour of choice. We have a wide range of popular designs available, each of which can be purchased for a low cost.
We at Cardale are delighted to offer a large selection of colour finishes for our steel up and over doors. No matter what colour you choose for your new garage door, you can take advantage of a deep textured paint finish that is extremely durable and scuff-resistant.
The frame of your garage door can be matched to the chosen colour for the rest of the door, and each door will come with a black Cardale handle, which is fitted as standard.
Our Golden Oak Steel finishes are a smooth woodgrain that is the perfect match for the similarly popular PVCu door and window finishes.
These finishes offer uniquely deep pressed panels that give a high level of detail, and also come complete with anti-corrosion treatment. You'll have the choice of Canopy or Slideaway lifting gears that allow for effortless opening and closing. What's more, you'll also be given the choice of a white rear door finish.
Best Quality Garage Doors
At Cardale, we want to assure clients that when they purchase garage doors from us, they'll be getting a product that has been built to last. As previously stated, we only use the finest steel and other materials available, so you'll be making a lasting investment when you buy from us. Our team pride themselves on being able to deliver doors for your garage of the highest quality.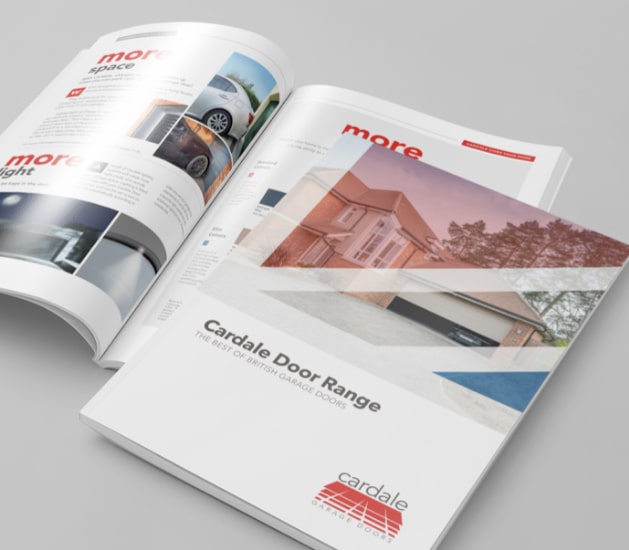 While reading about our up and over garage doors can be useful, it's far more beneficial to take a look at them for yourself. As such, we've put together a dedicated online gallery filled with pictures of some of our finest up and over garage doors Birmingham. The images on this page will give you a better idea of what to expect when you invest in our steel doors for your garage.
Contact the Up and Over Garage Door Experts
So, if you're interested in our up and over garage doors and would like to learn more, don't hesitate to get in touch with us at Cardale today.
Our team are always willing to discuss our door options at length, so be sure to reach out if you have any further questions.
We will provide you with all the information required so that you can make a well-judged decision on whether our doors are suitable for your garage.
If you'd like to speak to us directly, you can do so over the phone by calling us on 0800 559 3552.
Here, a member of our team will listen to your query and do their best to answer any questions you have.
Alternatively, you can email us at [email protected], where we'll be sure to get back to you as soon as possible.
You can rely on our team to deliver concise and clear advice regarding our garage doors.