As well as having garage doors that open quickly and function without issue, it is also important to have access to your garage that does not involve the main door. After all, you may not always need to open your garage in order to return or take out a vehicle. As such, many home and business owners alike invest in a personnel door for their garage that makes it easier for individuals to enter the area without needing to open the main door.
Here at Cardale, we're delighted to offer personnel doors of exceptional quality to all clients who are interested. The doors we offer are built using the finest materials on the market and will allow you quick access to your garage. Of a quality build and highly durable, these doors will bolster security and make it easier for you to access your garage at any time.
Below, you can learn more about the personnel door options we have available and find out what makes us such a popular supplier.
Garage Entrance Personnel Doors
Personnel doors have only continued to increase in popularity over the years as property owners have realised how useful these entrances can be. While usually situated on an outer facing wall to the garage, these doors can also be built into your property so that you don't have to access the garage from the front. Such doors have a number of distinct advantages, all of which are outlined in the text below.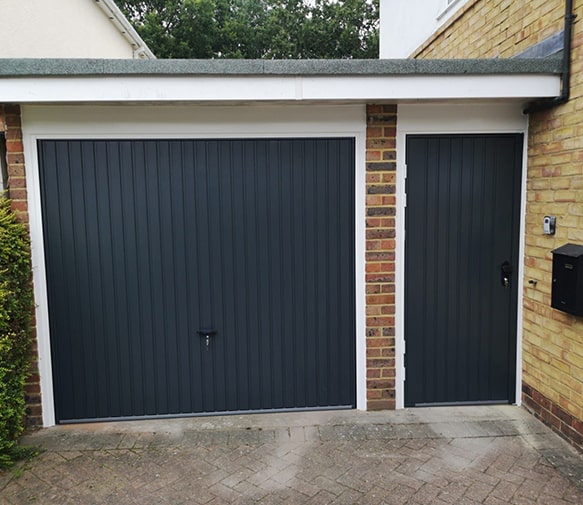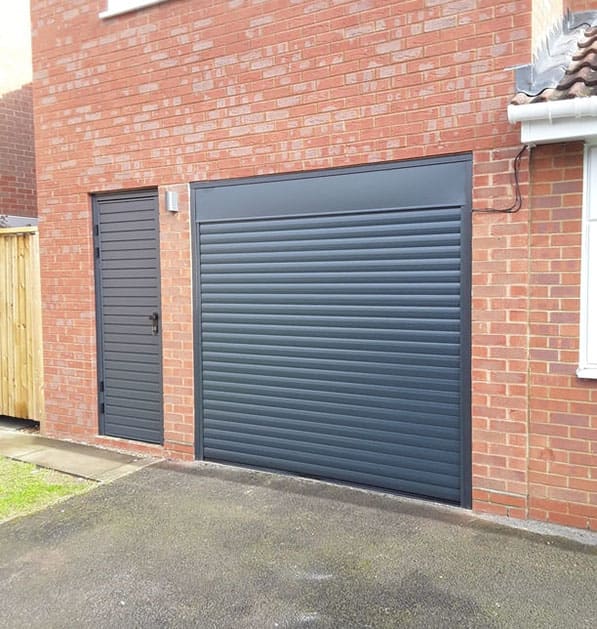 Our Range of Personnel Doors
Our team understand that no two properties are the same, so there's bound to be different requirements regarding doors. It is for this reason that we've made sure to stock a wide range of doors that all vary in shape, size, and style. Our staff will make recommendations on which doors they believe are suitable based on your needs. We're confident that you'll find a door that meets all your needs and is a useful addition to your garage.
Side Entrance Personnel Doors
Many homeowners with a garage that are interested in personnel doors look to have them installed as a side entrance to this part of their property. Whether this side entrance be on the exterior of your garage or leading into your home, we have a range of styles that are fit for any purpose. Our exterior side entrance personnel doors are all extremely durable and secure, so you can rely on them to offer the same high level of security as all the other doors that we offer.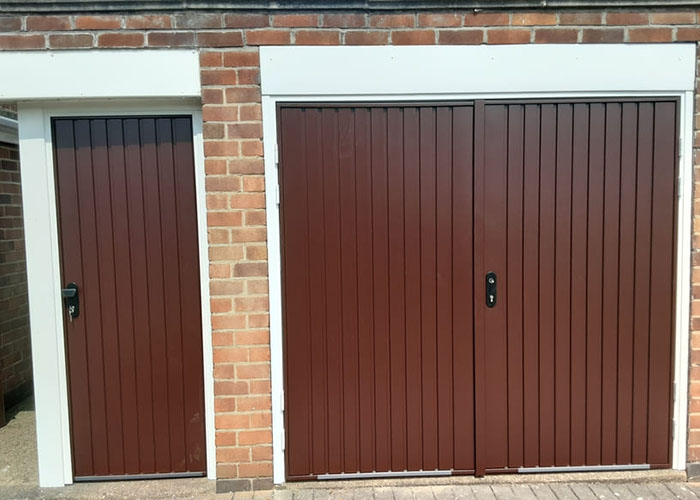 Personnel Doors Materials
We only use the finest materials available when crafting our personnel doors to ensure that clients invest in a model that is long-lasting. You can choose from aesthetically pleasing durable stainless steel. Both of these options are excellent for personnel doors and are sure to leave you wholly satisfied. If you want to learn more about the materials that we use to craft our doors, don't hesitate to contact our friendly team today.
Read on to learn more about the various materials we use for our personnel doors below:
Personnel doors are popular as a side entrance to a garage. They are pre-framed and come complete with a Euro profile night latch and deadlock and four anti-drop anchored bolt hinges per door leaf.
Doors open outwards only, with the lock on the right when viewed from the outside. Left hand opening available as an option.
Cardale personnel doors are available in the following finishes to match the door ranges: Pre-finished, Painted, Plastisol, Golden Oak, Rosewood.
Best Quality Personnel Doors
As we've stated throughout this page, the importance of having quality personnel doors is paramount. As such, there's no better reason to choose us at Cardale, as we put quality of product above all else. Our doors are some of the finest on the market, so clients can rest assured that they're making a worthwhile investment.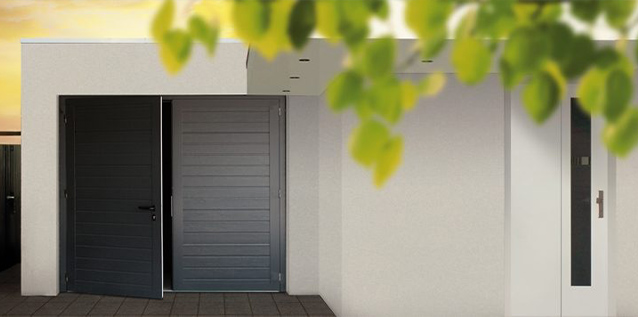 A Versatile Supplier of Quality Garage Doors
It has always been our aim to cater to the needs of as many clients as possible. It is for this reason that we've continued to expand the already broad selection of garage doors we offer. The quality of our garage doors means that there's bound to be something suitable for every customer.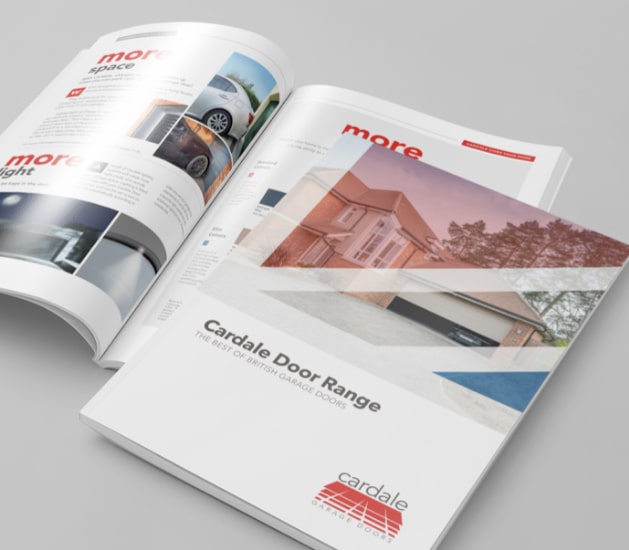 Gallery of Personnel Doors
While reading about our personnel doors can be useful, it's far better to take a look at our doors for yourself. It is for this reason that we've put together an online gallery that has images of some of the personnel doors we have available. On this page, you'll get a better idea of the quality of our doors. The images here are sure to convince you that we at Cardale are the best supplier available for personnel doors.
Contact the Personnel Doors Experts
Would you like to learn more about our outstanding personnel doors?
So, if you'd like to take advantage of the best personnel doors on the market, don't hesitate to get in touch with us at Cardale today. We're more than happy to discuss our door options at length, so be sure to reach out to our friendly team today if you have any specific queries.
Our staff will do their best to answer all of your questions in detail so that you have all of the information required to make a decision on whether our doors are right for you.
If you'd like to speak about our doors to a member of staff directly, then you're best off calling us now on 0800 559 3552. Here, our team will be able to consult with you immediately and outline all of your door requirements thoroughly.
Alternatively, if you have a lengthy query about our doors, you can send an email to us at [email protected]. Through this contact method, our staff will be able to look over your enquiry thoroughly and get back to you with answers shortly
Be sure to contact us at Cardale now to start the process of getting your personnel doors.