If you're thinking of installing your doors yourself, having all the information to hand will ensure you make the right decisions. From door dimensions and opening mechanisms to prices, it's important to have all the details so that you can make an informed choice. To make this possible, we have put together a comprehensive downloads page that all potential clients can use for free.
For in-depth information, check out our full technical specs. For visual guidance, our product brochures have a range of photos of installed doors. To work out costs, take a look at our price lists. All of this information will allow you to make a balanced decision on which door would be most suitable for your garage. Of course, if you still have further questions, you can always reach out to a member of our team.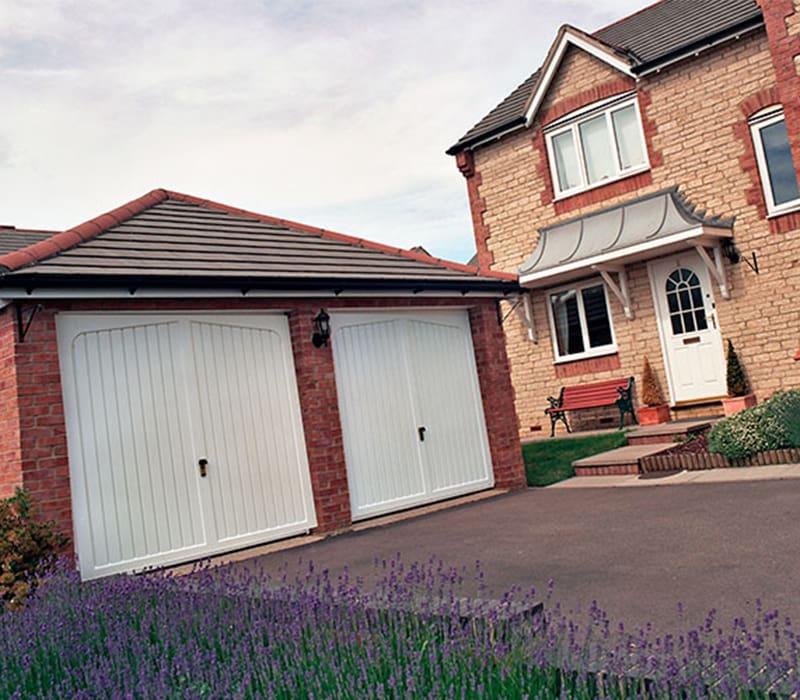 We want our clients to receive high-quality doors that have been built to last. It is for this reason that we only use the finest materials available when crafting all of our garage doors. For example, many of our doors are manufactured using galvanised steel that is a robust and long-lasting choice. Our steel doors also offer excellent security benefits and are surprisingly lightweight, given their strength.
Clients can also pick from laminated wood effect or fully-finished painted options.
If you're looking for a durable and weatherproof choice, we also have lightweight GRP doors that come in pristine high-gloss white or lifelike timber-grain effect. These doors are surprisingly strong considering how lightweight they are, with GRP have the same weight to strength ratio as steel. If you'd like further information on any of the door materials mention, be sure to contact our friendly team today.
There's more to garage doors than functionality. They make up a big part of your home's appearance, so choosing the right colour is important too. It is for this reason that we've made sure to have a broad selection of colours and finishes available for our clients. All of the finishes we offer are of exceptional quality and intended to last, so you can expect your door to keep its colour through rain and shine.
Depending on the type of doors you choose, you can have them pre-coloured or left prepared for you to paint yourself. White is a traditionally clean and bright option and pairs perfectly with modern homes that have uPVC windows and doors. You can inject a little more personality into your home exterior by picking a bolder colour.
As well as having a vast range of standard colours for clients to choose from, we also have a selection of classic wooden tones that are ideal for brick-built homes. Our GRP doors, for example, give the impression of gorgeous wood tones despite not being made from cedarwood. We are always looking to expand the range of colours we offer and will continue to do so as to cater to all homeowners.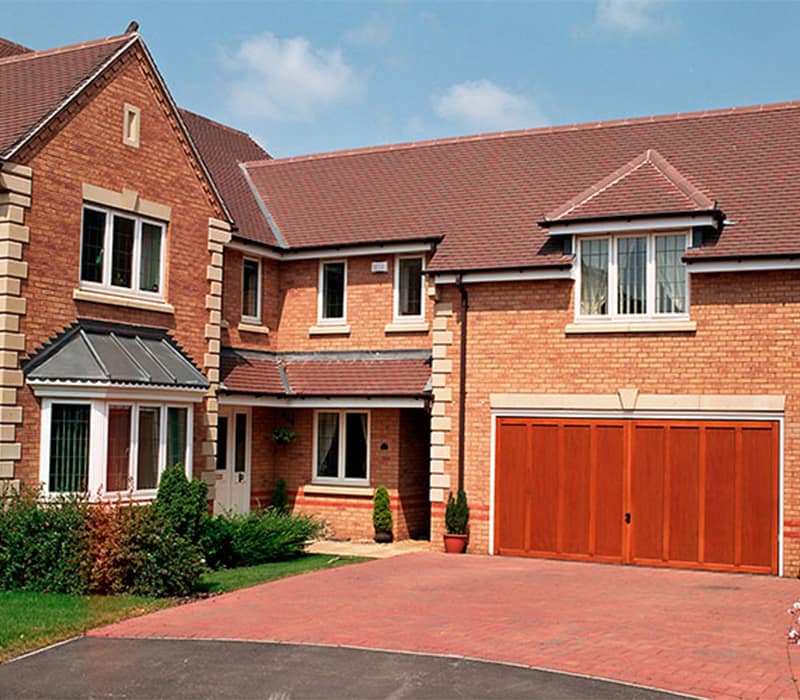 Unfortunately, we at Cardale cannot carry out garage door installation ourselves. However, we are happy to point clients in the direction of our sister site, The Garage Door Company. Here, you'll be able to arrange for a team of professional door fitters to have your garage door up and running in no time. With reasonably priced services and a straightforward approach, we're happy to endorse this team for all clients who invest in our doors.
We at Cardale offer a range of doors that operate in several different ways. Depending on your preference and the physical characteristics of your garage, some types of operation may be more suitable for you than others. Below, you'll find further information on the various opening mechanisms we have available:
We will never quote without being sure that a garage door is absolutely right for you and the property. In order to make sure that your chosen garage door is suitable, it is recommended to have a survey carried out by our experts. This quick and efficient process will give you the chance to gain valuable insight into what doors would be best for your garage. You can arrange to have a FREE survey carried out by our skilled team today by clicking here.
Our team realise that clients will want a clearer idea of the doors that we offer and will perhaps want to see them for themselves. It is for this reason that we're happy to offer a range of brochures that are filled with useful information. You can learn more about the many doors we offer, the opening mechanisms they use, and the various colouring options we have available. To download your FREE brochure, simply click here.
If you'd like further details on the range of exceptional doors that we have available, then don't hesitate to contact our team of experts today. You can reach us over the phone now by calling 01582 563 777 or email your queries to [email protected] where we'll do our best to get back to you shortly.