Welcome to Cardale Garage Doors, a trusted name in the UK for providing high-quality roller garage doors for residential properties. We offer a range of roller garage doors that are not only durable and secure, but also aesthetically pleasing. 
Discover Birmingham garage doors supplied and fitted by Cardale! As experts in garage doors, we offer a wide range of sectional doors made in Britain for durability, security, and style. Our team can handle all garage door installation, maintenance, repair, and replacement aspects.
With our free surveys and no-obligation quotes, you can make an informed decision about your garage door needs. Plus, our free brochures provide additional information about our products and services.
Visit our website to browse our selection of garage doors, and contact us at 0800 559 3552 to speak directly with a friendly, knowledgeable team member. Experience the difference with Cardale garage doors today!
High-Quality Birmingham Sectional Doors for Residential and Commercial Properties
Finding the right garage door for your home can seem like a tricky endeavour, but it needn't be when you enlist the help of our trained professionals.
Cardale offers high-quality Birmingham garage doors for both residential and commercial properties. Our garage doors are made in Britain from durable and secure materials, ensuring long-lasting protection and style for your garage. With a wide range of options to choose from, we can help you find the perfect garage door to suit your needs and budget.
Our team of experts has extensive experience in garage door installation, maintenance, repair, and replacement, and we are committed to providing the best possible service to our customers in Birmingham and beyond.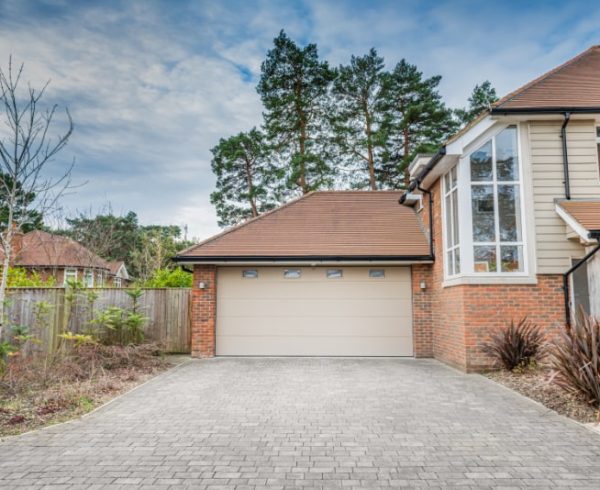 Sectional Door Types and Features
At Cardale, we offer a wide variety of sectional doors for all your garage door needs in Birmingham. Our selection includes various types of sectional garage doors, such as:
Insulated
Non-Insulated
Steel
We also offer a range of features to customise your garage door, including different finishes, window designs, and locking mechanisms. Our sectional doors are designed for durability, security, and style and are made from high-quality materials.
Our philosophy is that sectional garage doors should combine superior durability and appealing aesthetics. With this in mind, we have created sectional doors that are easy to operate and visually attractive. Our skilled craftsmen assemble these doors in the UK, ensuring exceptional quality.
Sectional garage doors are constructed to be lightweight for effortless vertical operation. These doors boast a sophisticated design, making them an ideal choice for garages with limited space. The versatility of these doors also means that they can be installed in various homes, and our sectional door garage entrances offer a perfect fit for a wide range of properties.
Our sectional door garage entrances are anchored by the springs that hold the weight of the doors, guaranteeing seamless operation and a hassle-free experience. The role of these springs is crucial to the functionality of the entranceway and contributes to the convenience essential for any garage door.
We understand that our UK customers are looking for more than just functionality in their sectional garage doors; they also want an aesthetically pleasing design. Therefore, we take pride in offering a variety of surface types and patterns to choose from, ensuring that our garage doors are visually appealing to a wide range of tastes. Our selection provides ample options, and we are confident you will find the perfect look to suit your preferences.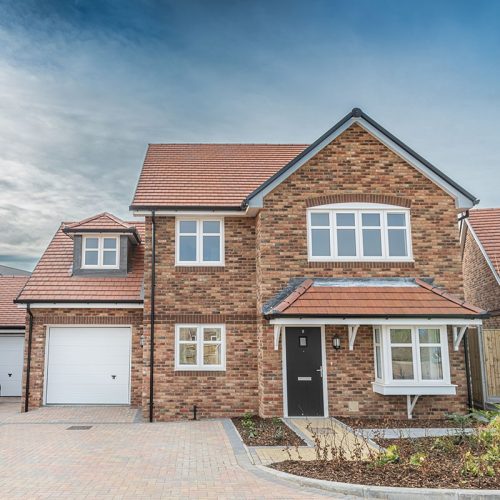 Custom Sectional Doors and Bespoke Solutions
We understand that every home or business has unique requirements for their garage doors. That's why we offer custom sectional garage doors and bespoke solutions to meet your specific requirements. Our team of experts will work closely with you to design a garage door that fits your style, security needs, and budget.
All our garage doors are built using premium-grade materials and innovative technologies to create garage doors that are both functional and visually appealing. Whether you need a custom colour, window design, or locking mechanism, we've got you covered.
Thermalift Technologies
Our Birmingham sectional garage doors incorporate Thermalift technologies, providing numerous advantages. In addition to the convenience of individual sections that allow for increased drive length, our sectional garage doors feature built-in insulation that serves as a thermal and acoustic barrier. This feature allows you to regulate your energy usage and reduce your energy bills.
About Us
At Cardale, we are proud to be a leading provider of garage doors in Birmingham. With over 50 years of experience, we have established ourselves as experts in the field, offering high-quality garage doors and exceptional service to our customers.
Our commitment to quality is evident in everything we do, from the materials we use to the craftsmanship of our team. As a result, we have become a trusted name in the industry with an unmatched reputation for excellence.
Here at Cardale, we supply and fit a wide range of high-performance garage doors that look aesthetically appealing and will stand the test of time. Just some of the options we have available in addition to our sectional garage doors include: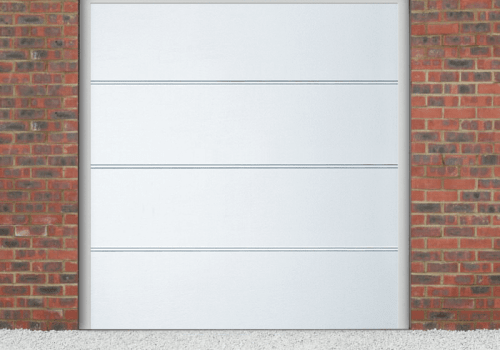 Our company offers bespoke garage doors to meet the unique needs of our customers in Birmingham. These garage doors are made to measure, meaning they can be cut to any shape or size. We'll ensure that your garage doors, Birmingham customers, are suitably tailored to your needs. If you require assistance obtaining the correct measurements, let us know as we'll be happy to help.
Our range of personnel doors is designed to provide secure access to your garage without opening the main door. These doors are made from high-quality materials and feature advanced locking mechanisms to ensure the safety of your property.
All our personnel doors come in various styles, finishes, and sizes and can be matched to the main door for a seamless finish.
Cardale's side-hinged garage doors offer a traditional look and feel that is perfect for many properties. These garage doors are designed to swing open from the side (barn door style), making them an excellent choice for those with larger driveways and garages that don't open onto a footpath.
Our side-hinged garage doors are available in various materials, finishes, and sizes to suit your needs. With advanced locking mechanisms and durable construction, you can trust our side-hinged garage doors to provide security and convenience.
Our up-and-over garage doors are a popular choice for many homeowners needing a durable and reliable garage door that's also budget-friendly. These garage doors are designed to provide maximum convenience, with easy operation and secure locking mechanisms. They open by swinging outwards and sliding upwards, so they are best suited to properties with ample space.
All our up-and-over garage doors come in various finishes, sizes, and materials, so there's something to suit everyone.
With our roller garage doors, you'll have a stylish and practical solution for keeping your garage secure. These doors open vertically and don't slide into the roof area, making them the perfect space-saving option. Our roller garage doors are made from the finest materials and feature advanced features that assure safety and security.
As with all our other garage doors, we offer a range of customisable options on all our roller garage doors. So, you get the option that's right for you.
Choose Us for Expert Sectional Door Services in Birmingham
At Cardale, we are dedicated to providing expert sectional door services to customers in Birmingham. With over half a century of experience, our team has the expertise and knowledge to handle any garage door needs you may have.
We are committed to providing exceptional service and high-quality workmanship from installation to repairs and maintenance. Our commitment to customer care is evident in everything we do, and we take pride in providing personalised attention to every customer. We'll work closely with you throughout purchasing your garage doors.
We value all feedback and encourage you to get in touch, whether you're satisfied or dissatisfied with your garage doors.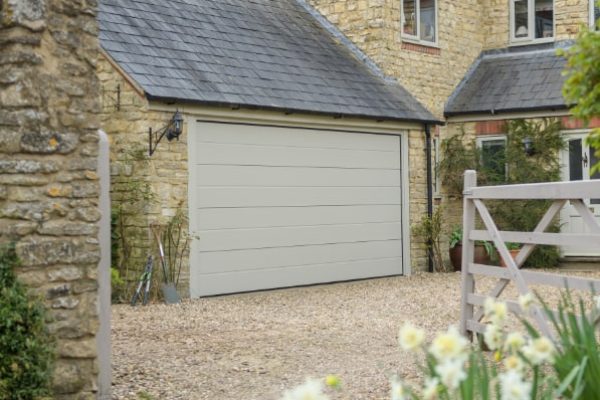 FAQs
We've tried to cover as much information in this article as possible about our garage doors. But if you still have questions regarding our sectional garage doors or any of our other entrance solutions, you'll find some helpful information on our FAQs page.
Gallery
If you'd like to see our impressive garage doors before you make any sort of decision, you'll find a selection of images on our gallery page. Hopefully, these photos should convince you that we're the company to call for a new garage door in Birmingham.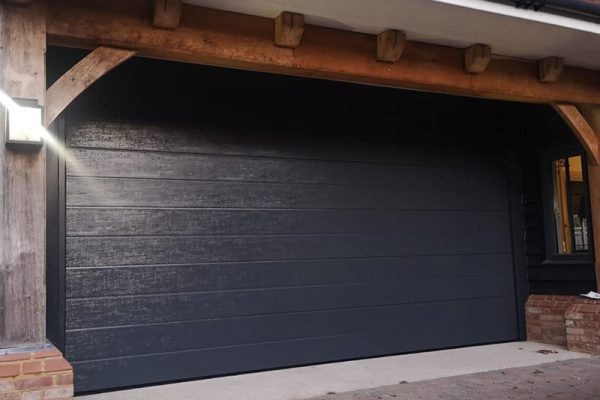 Contact Us Today
If you're looking for expert help with your garage doors in Birmingham, look no further than Cardale. Our team of professionals is dedicated to providing high-quality products and services, including a wide range of sectional doors for homes and businesses.
Contact us today to schedule a free survey and no-obligation quote or to learn more about our garage door installation, maintenance, repair, and replacement services. You can reach us at 0800 559 3552 or [email protected], or use the contact form on our website to get in touch.
We also offer free brochures that provide additional information about our products and services. Let us help you with all your garage door needs today!