Have you been searching for a proven supplier that can deliver high-quality rosewood steel up and over door? Then look no further, as you've now found the experts at Cardale! We're the number one supplier of highly functional up and over door made from rosewood-coloured steel.
Our team can deliver and install these doors to homeowners in Brighton, taking every client through a swift and straightforward process. Call us now on 0800 559 3552 or fill out our online contact form to get started. Below, you can learn more about the wide range of high-quality up and over doors that we have available in Brighton.
Comparing Brighton Rosewood Steel Up and Over Doors with Other Garage Doors Types
Here at Cardale, we're delighted to be the first-choice supplier of high-quality rosewood steel up and over door. Homeowners frequently reach out to us when looking to invest in a new up and over garage door for their property. Our staff take every client through a quick and straightforward process from consultation to installation. We are delighted to deliver up and over garage doors that are both highly functional and aesthetically pleasing.
Up and over garage doors are a fantastic choice for homeowners, offering numerous benefits tailored to your needs. Our aim at Cardale is to provide you with the perfect garage door that combines aesthetics, functionality, and value, ensuring your satisfaction. One of the standout advantages of up and over door is their user-friendly operation. With a smooth upward motion into your garage's roof space, they offer effortless opening and closing, making your daily routine hassle-free.
Space is often a concern in homes, and that's where up and over door excel. Their design allows them to swing directly upwards without extending beyond the garage opening, making them an ideal solution for properties with space constraints or shorter driveways. Security and durability are crucial considerations, and up and over door deliver on both fronts. Equipped with secure locking mechanisms, they provide excellent protection for your garage.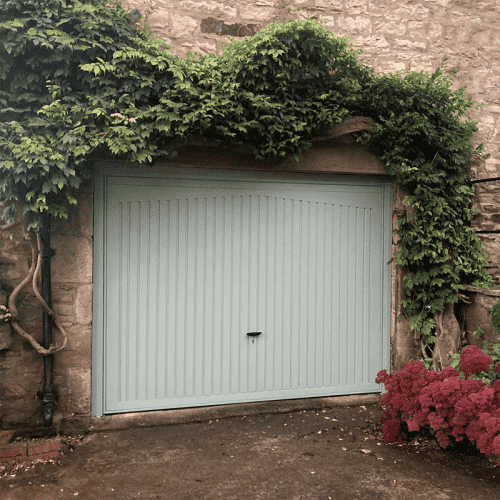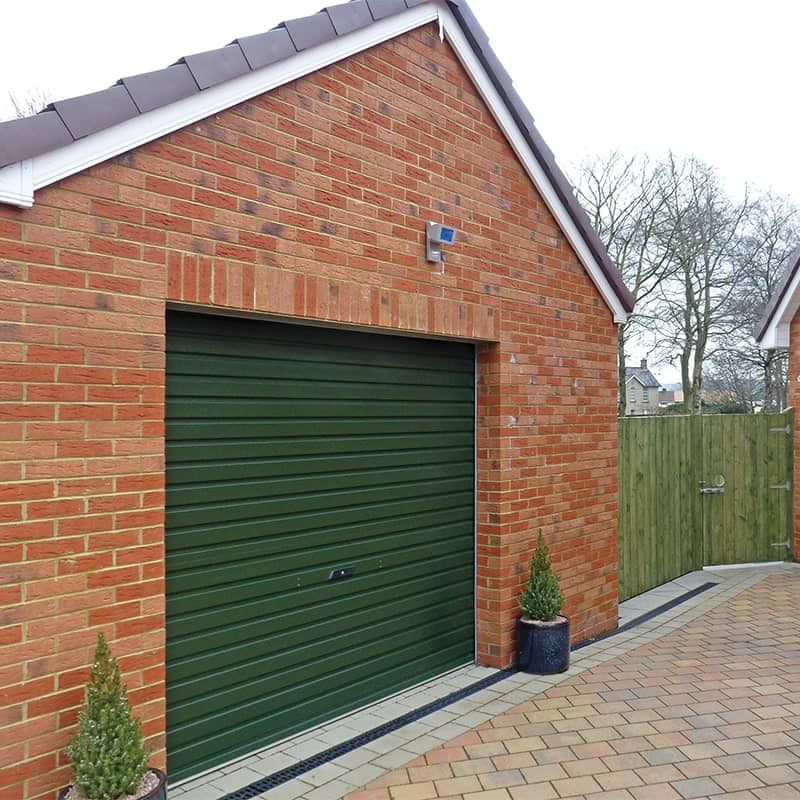 Customisation Options for Brighton Rosewood Steel Up and Over Doors
At Cardale, we understand that every property is unique. That's why our team of experts is here to assist you in choosing the right garage door. We'll take into account your individual needs, preferences, and specific property characteristics to guide you towards the perfect solution. Our staff will be happy to introduce you to the impressive range of customisation options that we have available, as our up and over garage doors are available in more than just rosewood-coloured steel.
How to Install Brighton Rosewood Steel Up and Over Doors
At Cardale, we want to ensure you understand the meticulous process we go through when installing your rosewood steel up and over door. First, we take immense care in unpacking the door and hardware, thoroughly inspecting each piece to ensure there's no damage and that all parts are included. We believe that a successful installation begins with perfect parts. We then adhere strictly to the manual instructions, ensuring the frame is level and secured properly.
Once the frame is securely in place, we gently lift the door into position. Our skilled technicians make sure it fits snugly within the frame and operates smoothly, prioritising both function and aesthetics. We then proceed with installing the tension springs and cables – a crucial part of the process. This stage requires absolute precision, as these components are essential for the proper balance and operation of the door.
Once the door is properly balanced and moving smoothly, we install the locking mechanism. We take your home's security seriously, so the lock is fitted and tested for optimal performance. Finally, we conduct a series of final checks. We open and close the door multiple times, ensuring its flawless operation. We also double-check all fasteners to ensure they are secure, leaving nothing to chance.
Our team of professional installers are dedicated to ensuring your rosewood steel up and over door are installed to the highest standards, offering you peace of mind and the assurance of our full warranty coverage. You can learn more about our up and over door installation process if required by reaching out to our experts today!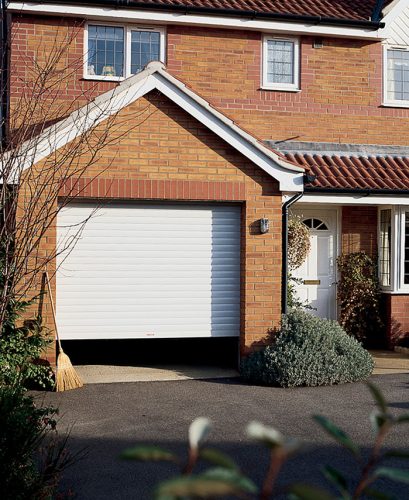 Why Choose Us?
At Cardale, we're not just about high-quality products; we're about creating an exceptional experience for our customers. We take pride in offering professional service that is both personable and proficient. Our team of experts is always ready to guide you through the process, from consultation to installation and aftercare, ensuring a seamless experience.
Recognising that every home and homeowner is unique, we offer bespoke solutions tailored to your specific needs. Whether it's matching the architectural style of your property or accommodating specific functionality requirements, we're equipped to provide customised solutions that meet and exceed your expectations.
We believe in the quality of our products and services, and we back this belief with comprehensive warranties. Our warranties cover not only the products but also their operating mechanisms, providing you with the peace of mind that your investment is secure. These warranties demonstrate our commitment to stand behind our work and our confidence in the durability of our offerings.
Choosing Cardale means choosing a company that is deeply committed to exceptional service, personalised solutions, and long-term reliability. It's our mission to make your journey with us a satisfying and rewarding experience.
Contact Us 
So, if you'd like to get started with the number one team for rosewood steel up and over door, reach out to us at Cardale today! You can depend on our staff to go above and beyond as they work closely with you to deliver a suitable garage door.
We will answer any and all questions that you have, providing you with up and over garage door specifications at all times. If you'd like to speak with one of our experts directly whether it's about garage doors, door, automated garage door services, or even home front doors services, feel free to call us on 0800 559 3552. Alternatively, fill out our online contact form, and we'll get back to you as soon as possible.